Party at Paquita's Poster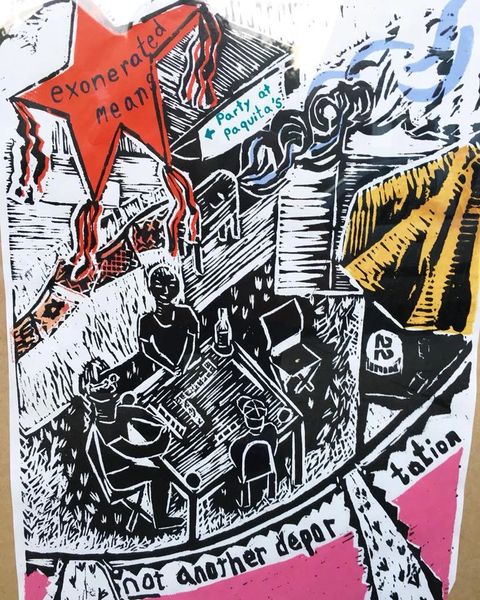 Party at Paquita's Poster
This new addition to the Justice Poster Series says "Exoneration means Party at Paquita's, Not another Deportation"  BUT HE WAS NOT DEPORTED !!! He was released in March, 2019 and now is beginning his new life in Illinois with family.
This colorful and dramatic design brings up the case of Ricardo Rodriguez who was one of the people framed by Detective Reynaldo Guevara who served 22 years of a wrongful conviction in an Illinois prison. He was recently exonerated after years of activism by his family and supporters. Instead of going directly home for a Welcome Home Party at Paquita's to play dominoes, he was instantly seized by Immigration Department to wait in an ICE Detention Center in Kankakee, Illinois to be deported to Mexico. This is a pattern for other Guevara case people like Gabriel Solache and Mario Flores in the past . He  was a US citizen at the time he was originally arrested which is a growing pattern in the new right wing regime.
This hand screened poster will arrive in a postal tube. If you would like to pay extra to buy a framed copy, please look on this site for Chicago people only.