Capitalism Got Us Into this Pickle Shirt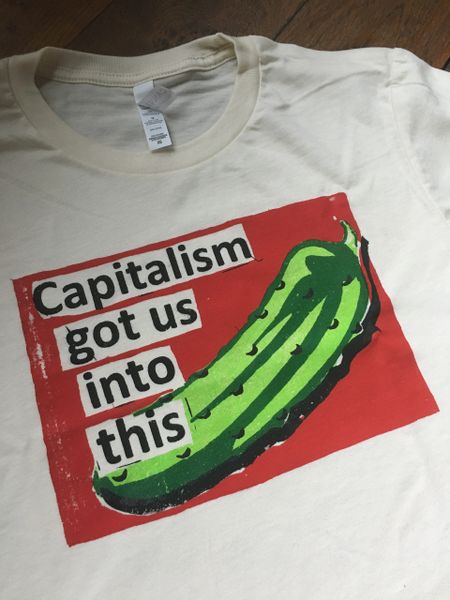 Capitalism Got Us Into this Pickle Shirt
Capitalism Got Us Into This Pickle T shirt
hand silk screened patch sewn and glued on to cotton quality T shirts.
This is one of the fun sellers at the Revolutionary Lemonade Stand shop in Pilsen. This design is  available in  pillows , notebooks and  bags as well.
This design is now directly printed on to cotton oatmeal color shirts.