Builder of a New Society - Baby and Toddler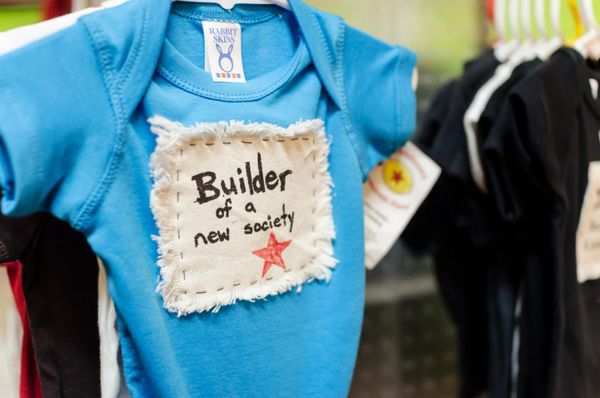 Builder of a New Society - Baby and Toddler
Builder of A New Society is a great activist goal and also a great onesie for a baby ! 
These high quality baby one piece shirts have hand silk screened patches sewn and also glued on. They have an unusual look with an inspiring message. In the 1920's this phrase was so popular that Builder was a common name for children whose parents wanted to convey a social justice optimism ! This is a thoughtful gift that comes in gender neutral colors based on availability in stock. 


This is the most popular item at the Revolutionary Lemonade Stand shop in Chicago.